"A few words can start the conversation, but it is truly on stage and thanks to circus that I have learnt to express myself. And it is under a big top in the Parisian suburbs that I performed my first show."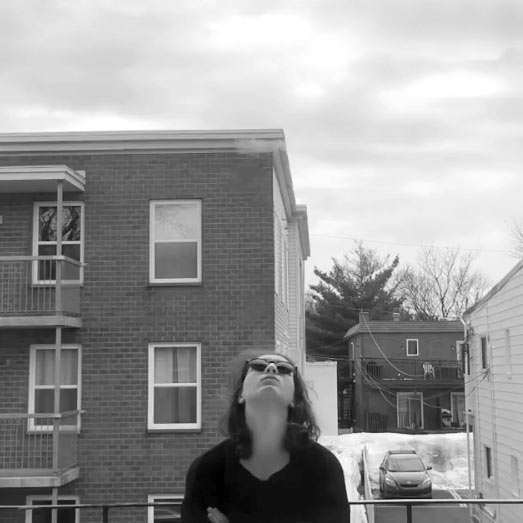 A
t five years old Constance found love at first sight: Static Trapeze. Almost twenty years later, after completing her high school circus program and a preparatory program at Centre des Arts du cirque Balthazar in Montpellier (France), trapeze is still her first discipline. It is the one that allows her to express herself the best. Even if she has also joined the world of Cyr wheel during her professional program at l'École de Cirque de Québec. Whatever discipline it may be, in the air or on the ground, Constance is devoted to her one true passion: circus.
«I
n the 1850s, the Trapeze, which until then had been a gymnastic apparatus, made its debut on the stages of the Parisian Circuses. A century and a half later, it was at the Gymnase Buisson Saint Louis in Paris that I, in turn encountered this apparatus which pulled me into the world of circus.
It is in its "static" form that I have chosen to create, innovate and play with one of the most famous and ancient aerial apparatus'.
Images from the act "A souvenir of celebrations"
«A souvenir of celebrations» is the aerial act of a woman who puts her body and soul in a memory where again and again, her trapeze turns into a barman, dancers and a partner.
On an electro music background, the fever rises and she jumps, sways and turns. The music stops, but she refuses to let go of the past.
So she closes her eyes and under the light she starts to dance again. Drunk on the feeling, with a trumpet accompanying her, she swings once more before closing time.
In a festive and poetic atmosphere, the trapeze artist shows us how powerful a memory can be.
Creation 2021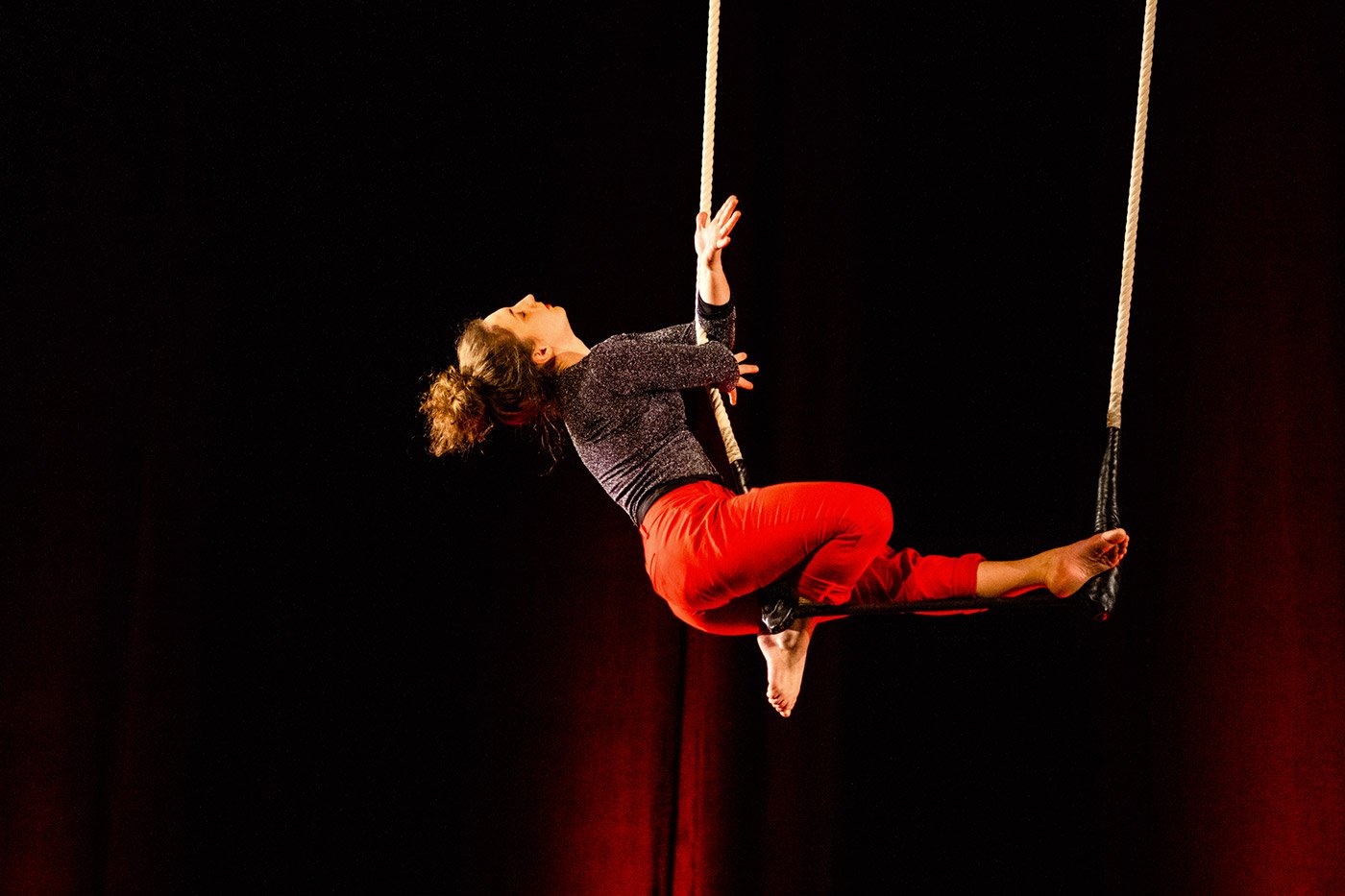 The Cyr Wheel was born in the 2000s and it is in her country of birth, at the École de Cirque de Québec, that I began her apprenticeship. As my second discipline; more recent than my first, it is a new form of expression, mixing dance, acrobatics and balance.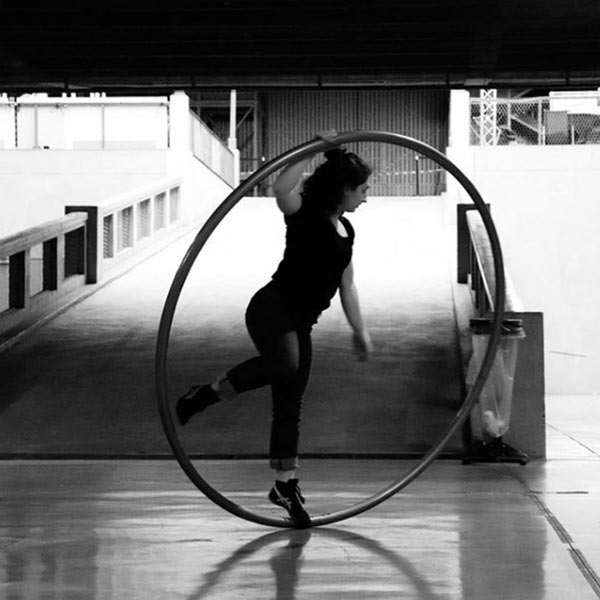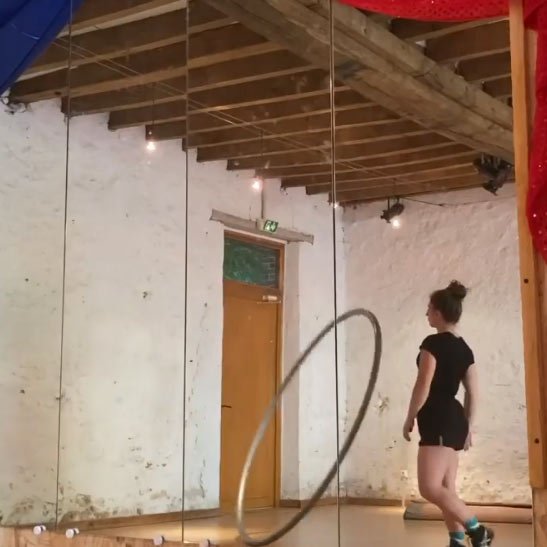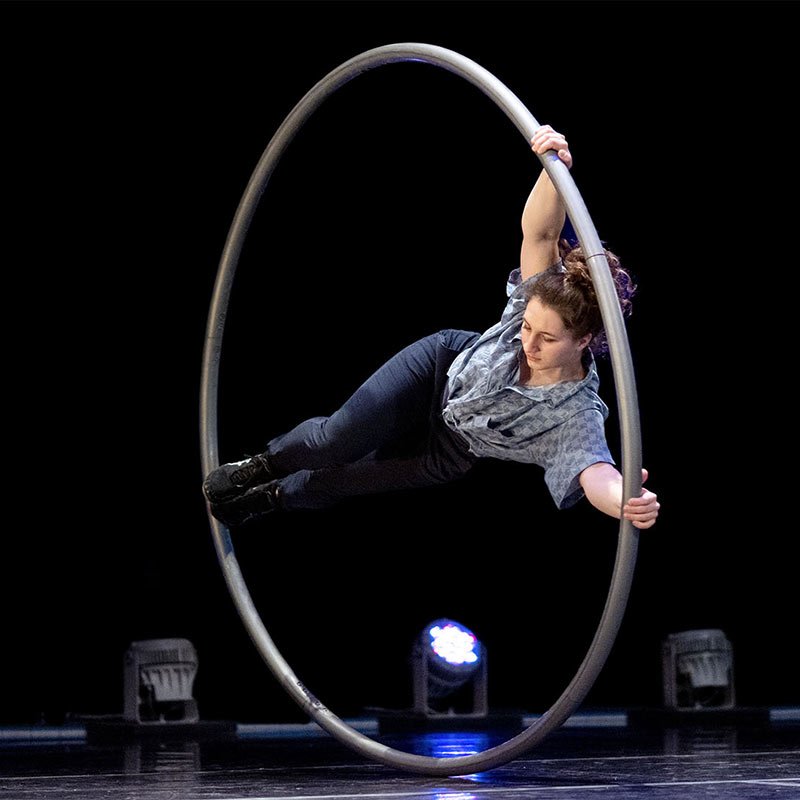 "Les Femmes de Vitruve" – With Margot Bullmann – Creation 2021/2022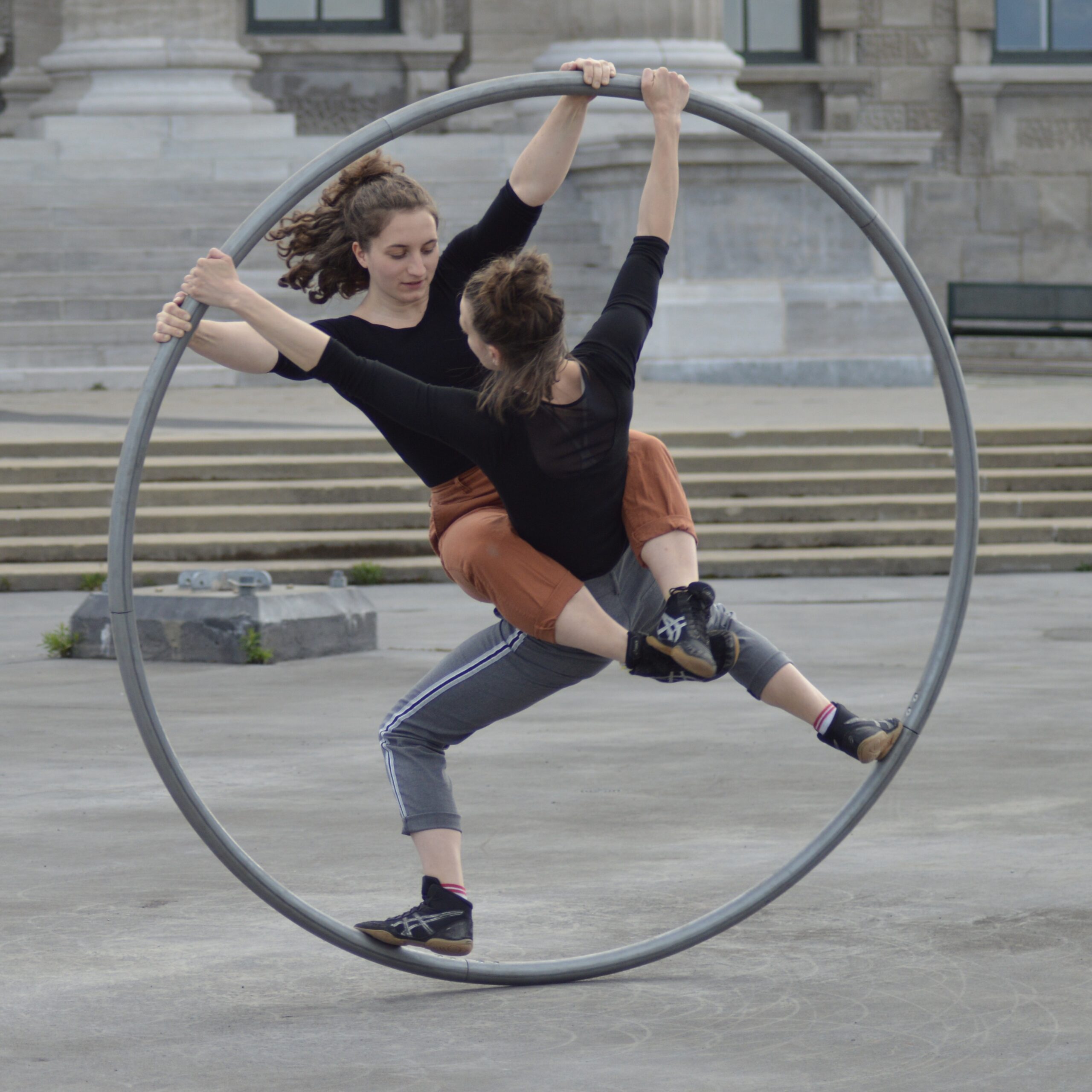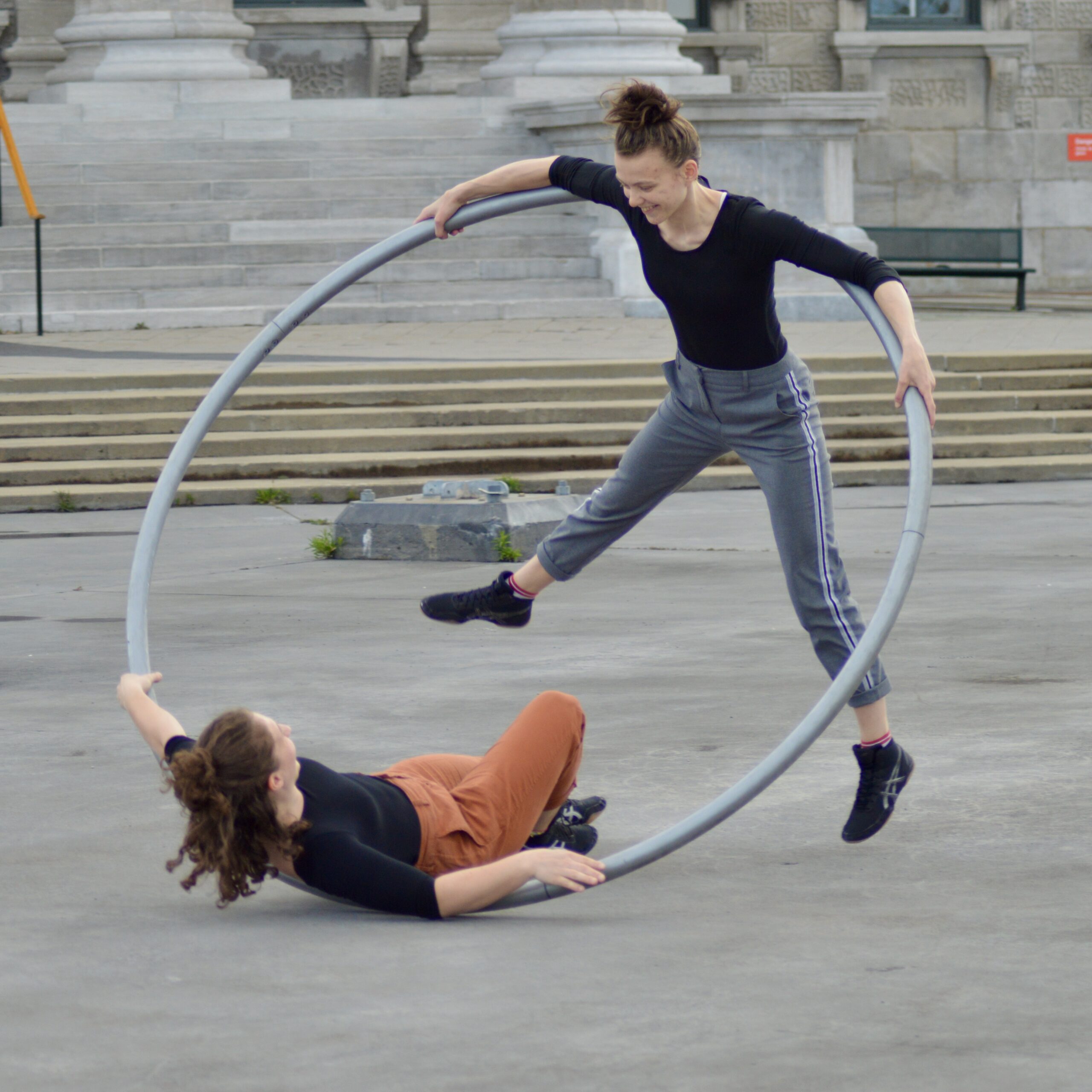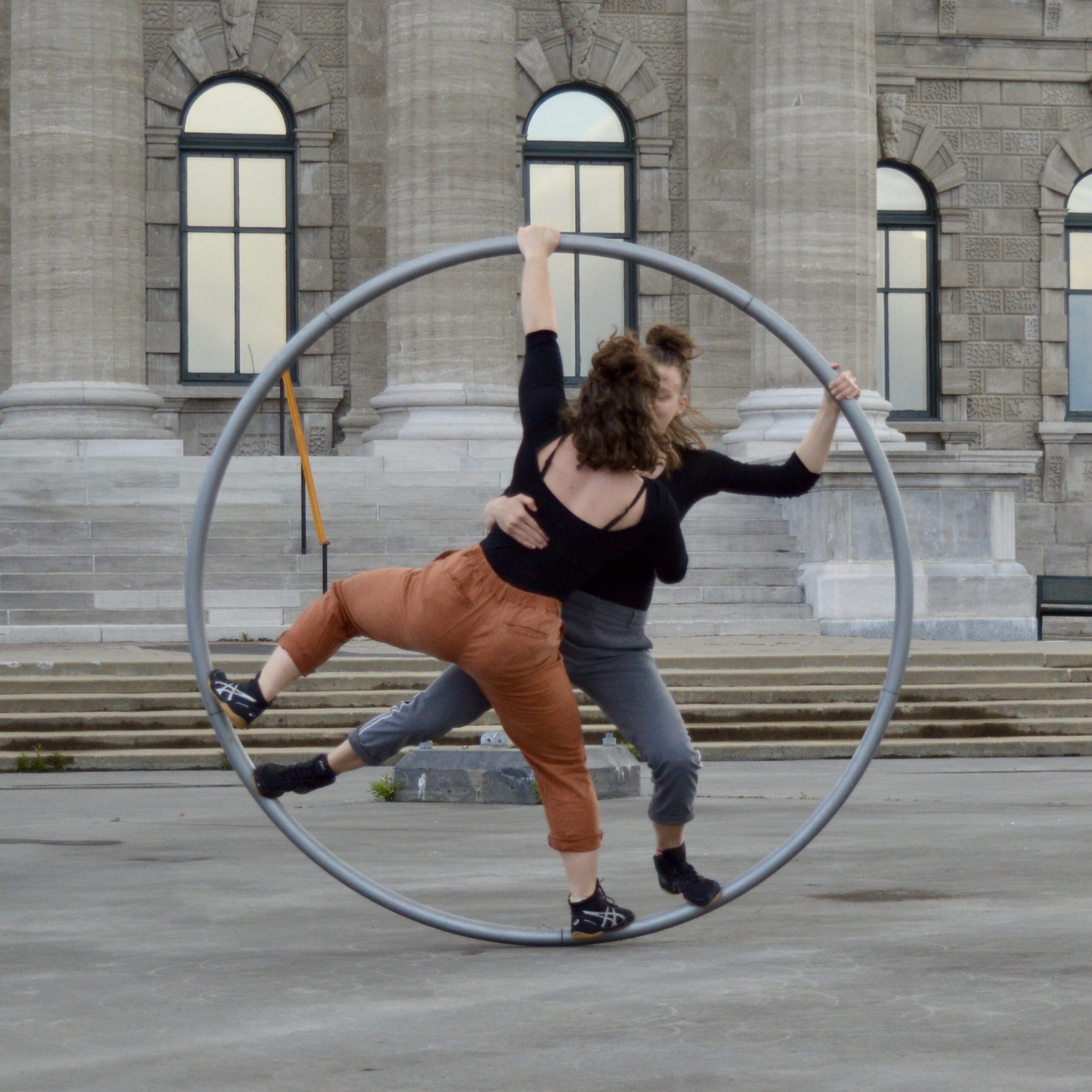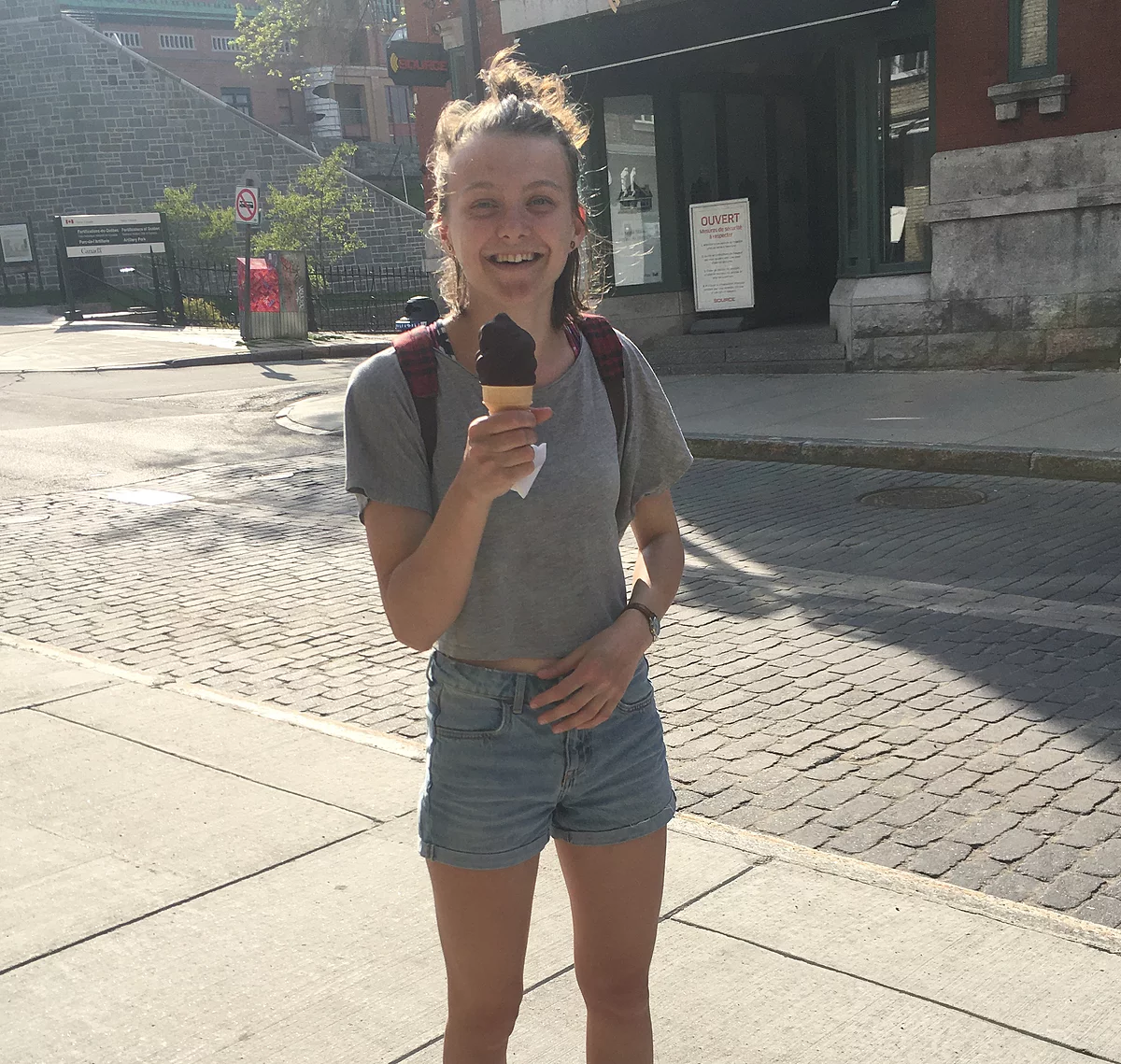 She is virtuoso with her cyr wheel, her first discipline since her beginnings at Quebec Circus School, after her highschool with circus option at the famous École Nationale de Cirque de Châtellereault. She also does acrobatic bike, juggling and hand to hand.
Margot likes " les chouquettes" (French pastry), her friends, laughing with them again and again, fleece jackets and walking along the sea.
She doesn't like bananas and craps.
She is brilliant, funny, sincere, creative, patient and captivating.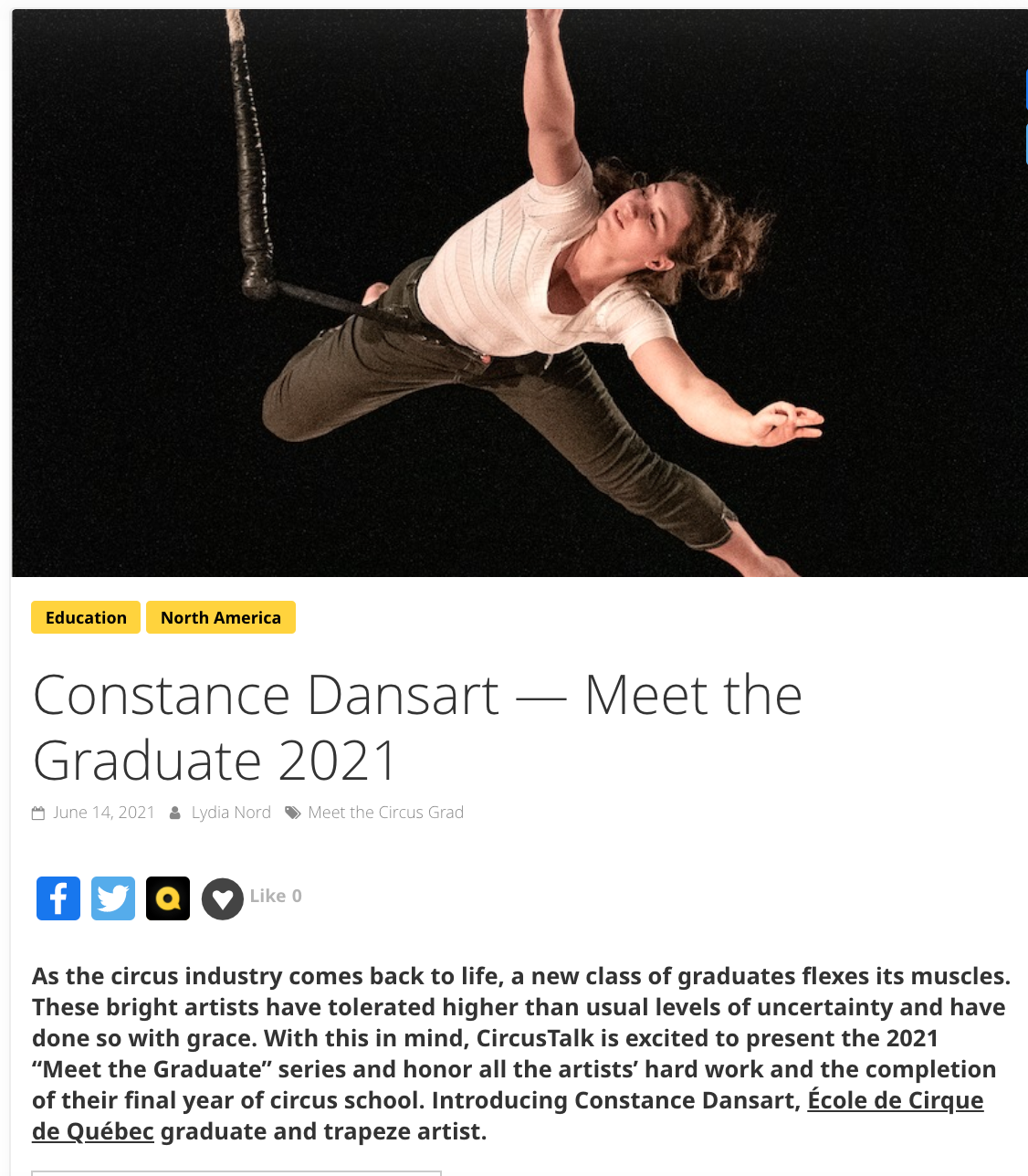 Constance Dansart :
1490, Boulevard Benoît XV. G1L 2Z3 Québec, QC
Mobile: +1 581 991 9585
Pour m'envoyer un message, vous pouvez utiliser le formulaire ci-dessous, merci !